AN EASIER WAY TO SHOP ECO-CONSCIOUS PRODUCTS, WITH EASY-TO-READ INGREDIENTS!
Our sustainable apparel is made from recycled plastic (RPET), hemp or 100% organic cotton. 
Our home and travel products are handmade, with all natural and organic ingredients.
Our Terra Collection artisanal products are handmade ethically & sustainably, from underdeveloped communities around the world.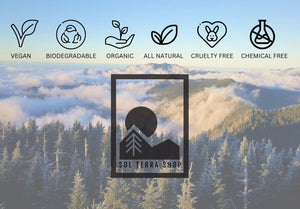 Subscribe to our Email Updates
Promotions, new products & exclusive offers... directly to your inbox!